Ke Kuapo Kaiapa ʻAna
Changing Diaper
ʻŌlelo ʻOhana Series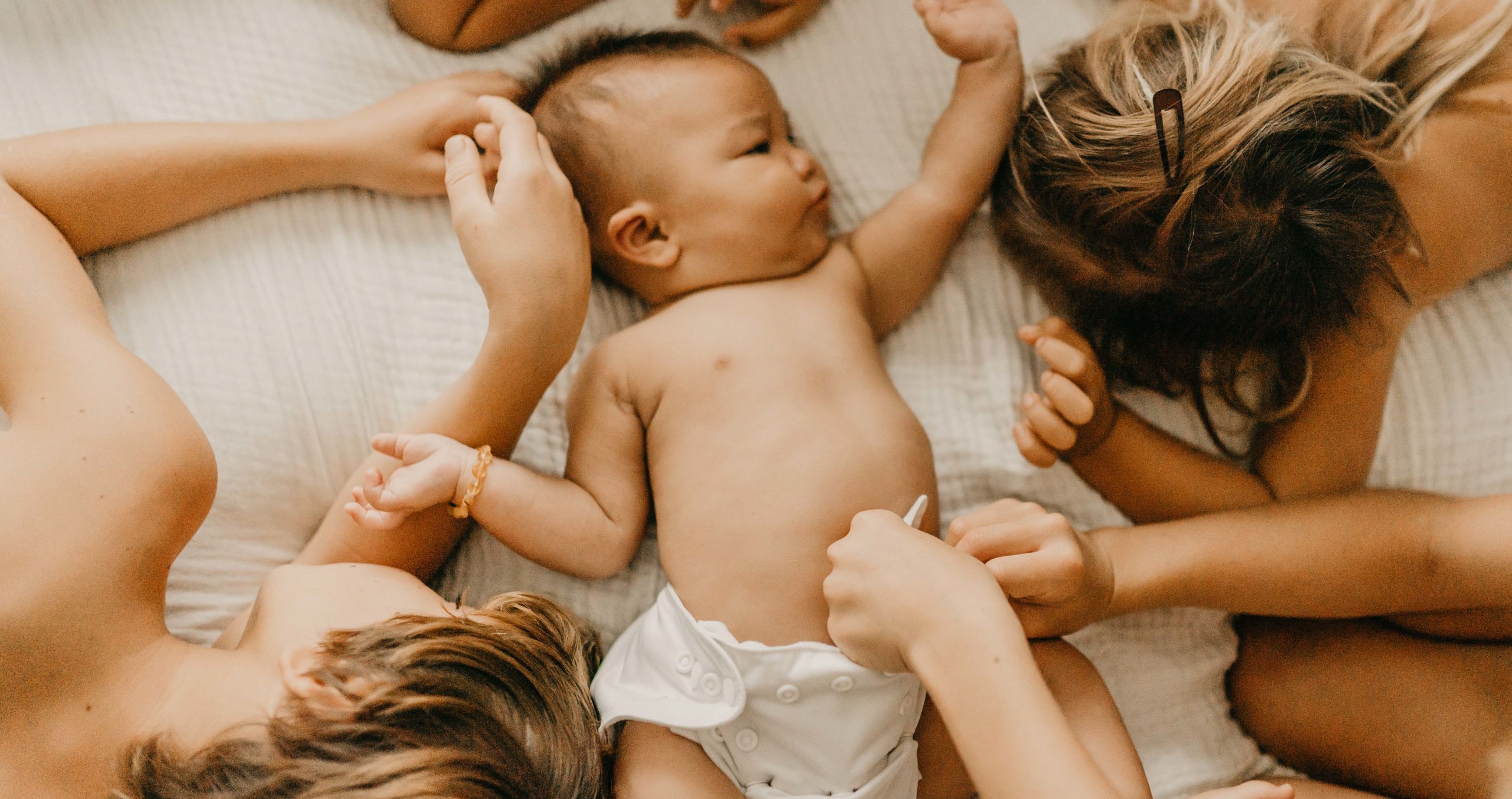 Words by Hina Kneubuhl, photos by Pekuna Hong
Words by Hina Kneubuhl, photos by Pekuna Hong
Aloha mai! The language in the ʻŌlelo ʻOhana series represents natural, everyday ʻōlelo as I have used it in my ʻohana or picked up from others. Some scenarios are real, others are made up, but all include viable, daily language for the family setting. Nothing too fancy, just everyday stuff. Ours is just one of several hale and ʻohana where ʻōlelo Hawaiʻi is alive, so this is just one style. We hope you find it helpful as you develop your own.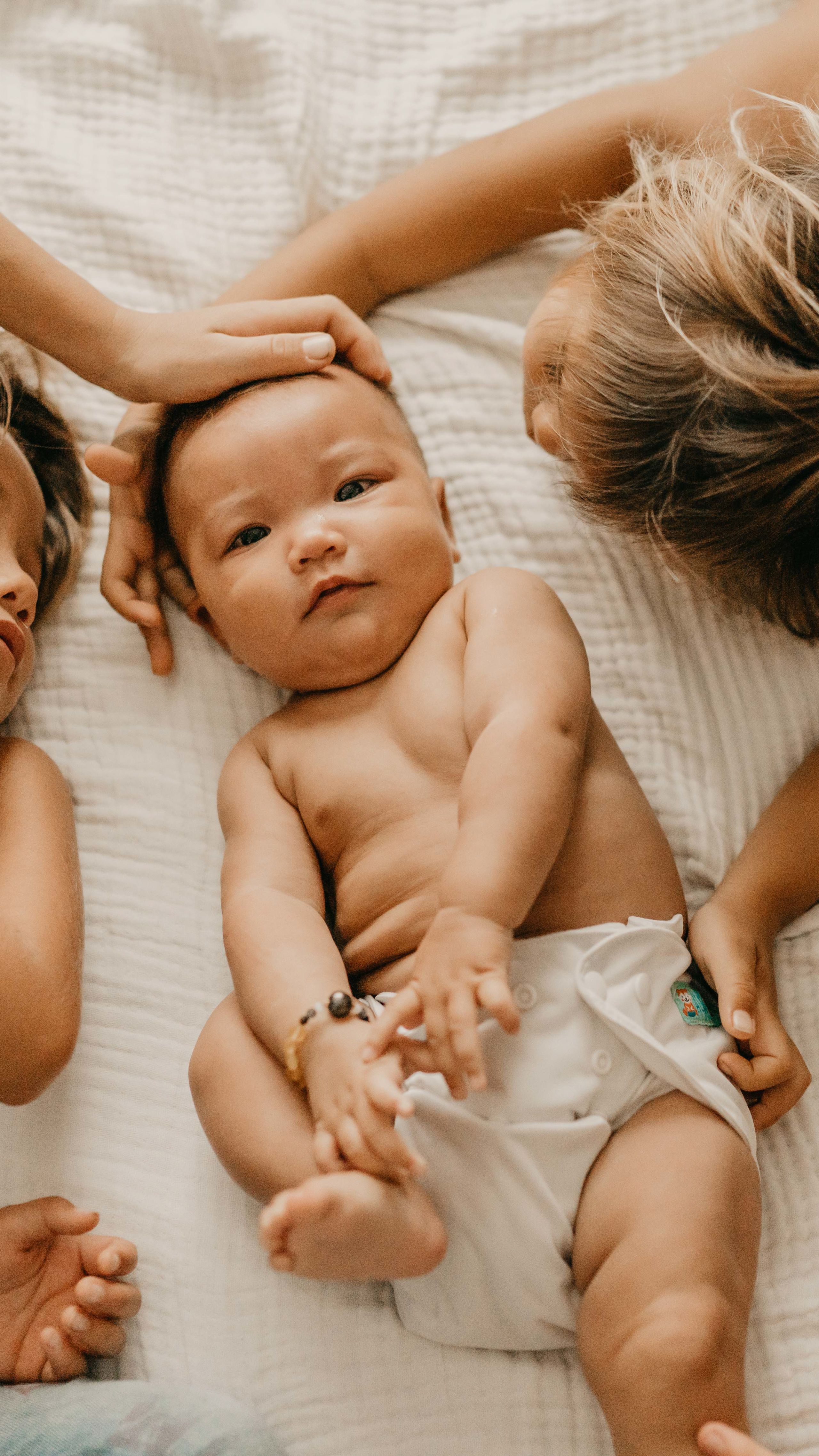 Note: The translations here are not direct or formal. In terms of the language content, it was not "parsed out" for a 101 level class, a 202 level learner, etc. Language at home is not broken up or organized that way. Like the rest of family life, it's wild and unfenced, spontaneous and changing all the time. In conversation, a response often hinges on or leverages off the statement that came before it, so many of these might not seem like "complete" sentences. Don't let that throw you off. It's the beauty of language in its natural state!
E ola ka ʻōlelo o ka hale!
---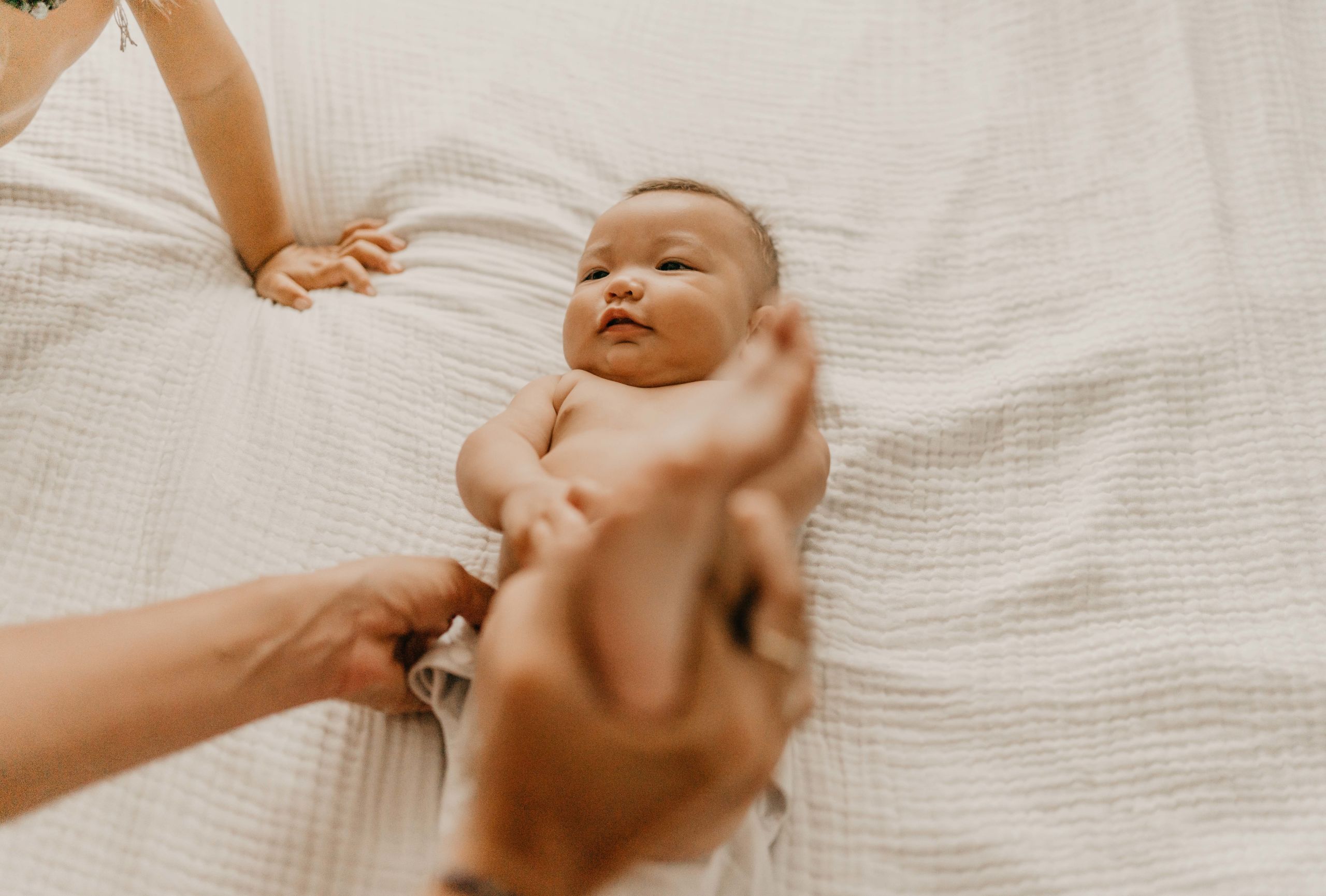 Ke Kuapo Kaiapa ʻAna - Changing Diaper
*Remember that in Hawaiian, the please, thank you and feeling is all in the tone of the speaker's voice. In this phrase list, the sound in your ear should be the voice of a loving, patient makuahine.
SCENARIO: A mother and an older sibling are changing a baby's diaper.
E Manawanui, e kōkua mai ʻoe ma ke kuapo kaiapa ʻana.
Hey, Manawanui, please help me change (sister/brother's) diaper.
E kiʻi ʻoe i ka pūʻā kāwele hāleu lā.
Grab that pack of wipes over there.
Mai, e kuʻu mili. E kuapo ʻia kou kaiapa.
Come, my sweet. (To the baby) Let's change your diaper.
E moe iho ʻoe a huli ke alo i luna.
Lay down on your back.
Hū ka maʻū!
Wow you diaper is wet!
E Manawanui, naʻu hoʻokahi kāwele.
Manawanui, give me one wipe.
Mahalo, e kuʻu mea kōkua.
Thanks, my little helper.
Naʻu e hāleu, nāu paha e kiʻi i kaiapa hou.
I will wipe (her/him) clean and maybe you can grab a new diaper.
Ei nei! Mai huli aku ʻoe! E noho mālie.
Hey you! (To the baby) Don't roll over! Lay still.
Auē kēia kino nepunepu palupalu! Aloha wale!
Oh your chubby, soft little body. I just love it!
Eia kou kaiapa hou. E ahonui mai i koʻu pihi ʻana a pau ihola nō.
Here's your clean diaper. Just be patient while I button it and we'll be done.
Aia lā, ua pau!
There, all pau!
Mahalo iā ʻoe, e Manawanui.
Thanks for your help, Manawanui.
E puka kākou i waho, pāʻani.
Let's go outside and play.
---
To see more of Pekuna Hong's work, check her out at @kickingbirdphotography and her website.
*If you see errors or think of ways to improve upon these dialogues, please email kauamelemele@gmail.com MAHALO!