Nā Hana O Ke Kakahiaka
Typical morning activities
ʻŌlelo ʻOhana Series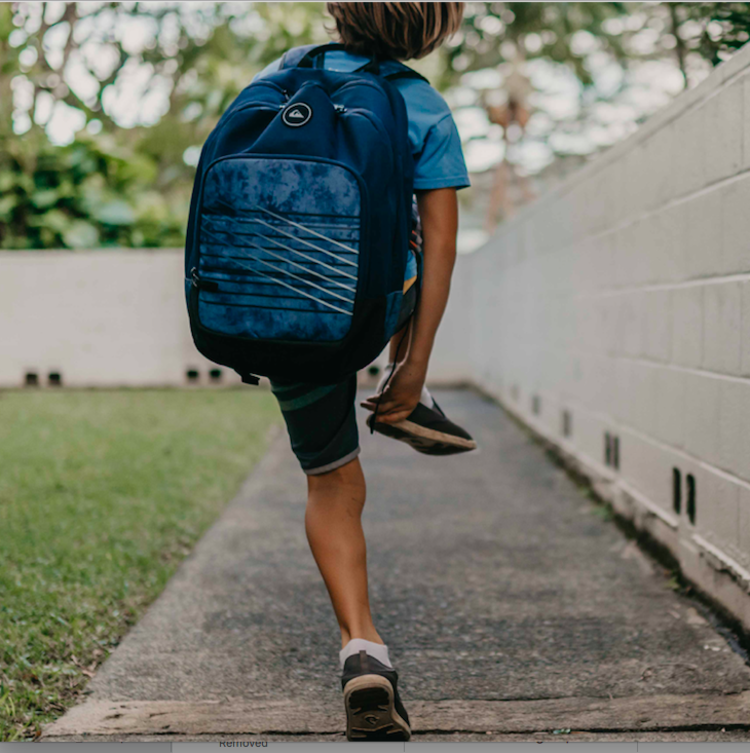 Words by Hina Kneubuhl, photos by Pekuna Hong
Words by Hina Kneubuhl, photos by Pekuna Hong
Aloha mai! The language in the ʻŌlelo ʻOhana series represents natural, everyday ʻōlelo as I have used it in my ʻohana or picked up from others. Some scenarios are real, others are made up, but all include viable, daily language for the family setting. Nothing too fancy, just everyday stuff. Ours is just one of several hale and ʻohana where ʻōlelo Hawaiʻi is alive, so this is just one style. We hope you find it helpful as you develop your own.
Note: The translations here are not direct or formal. In terms of the language content, it was not "parsed out" for a 101 level class, a 202 level learner, etc. Language at home is not broken up or organized that way. Like the rest of family life, it's wild and unfenced, spontaneous and changing all the time. In conversation, a response often hinges on or leverages off the statement that came before it, so many of these might not seem like "complete" sentences. Don't let that throw you off. It's the beauty of language in its natural state!
E ola ka ʻōlelo o ka hale!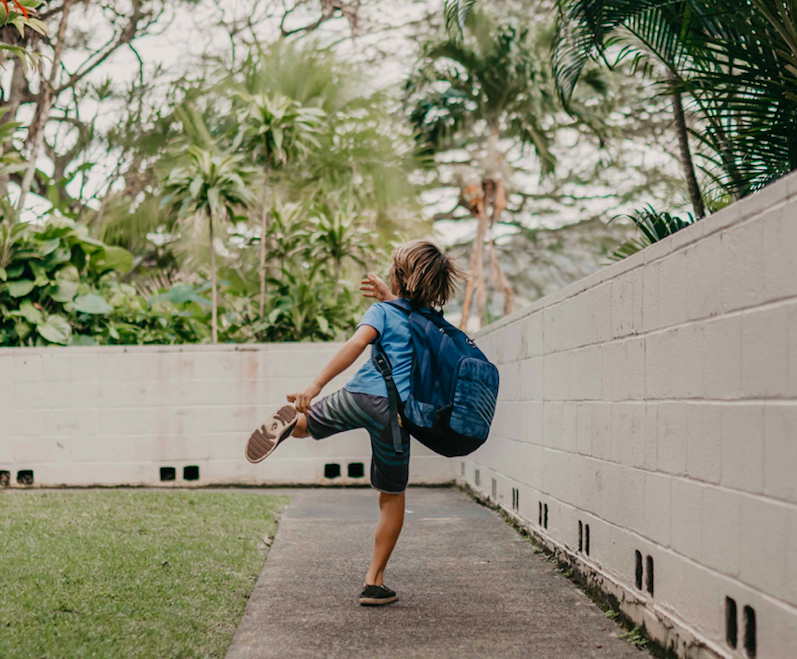 Nā hana o ke kakahiaka - Morning Activities
SCENARIO: A mom and her keiki get ready for school in the morning.
Māmā: Aloha kakahiaka, e kuʻu lei. E ala mai ʻoe. 
Good morning, my love. Wake up.
Keiki: Nui koʻu māluhiluhi, e Māmā.
I'm really tired, Mom.
Māmā: Maopopo. Ua kani nō naʻe ka hola ʻehiku. E ala aʻe nō.
I know. But it's seven. You gotta get up.
Auē, ʻaʻole maha pono ke kino? Mai ʻoe. Naʻu kēnā maka piapia e hololi.
Oh boy, you didn't get enough rest? Come. I will wash the sleep from your eyes.
[Ma ka lumi kuke - In the kitchen]
Māmā: I wai nāu. E inu a kena. 
Have some water. Drink up.
Māmā: He aha kāu ʻaina kakahiaka? ʻOno paha ʻoe i ka hua moa pākā?
What do you want for breakfast? Do you feel like scrambled eggs?
Keiki: ʻO ia kaʻu i nehinei. I palaoa pūlehu naʻu? 
That's what I had yesterday. Can I please have toast?
Māmā: ʻAe. Me ka pīnekipaka a me ka meli?
Sure. With peanut butter and honey?
Keiki: ʻAe. 
Yes.
Māmā: Eia ka pahi. Nāu e hāpala e like me kou makemake. 
Here's a knife. You spread on how much you want.
Māmā: I huaʻai kekahi. He aha ka mea e ʻono ai ka puʻu?
Have some fruit too. What are you in the mood for?
Keiki: I maiʻa paha.
Maybe I'll have a banana.
Māmā: Pehea ka ʻaina awakea? 
What about lunch?
Keiki: He kalo paʻa anei ko ka hale?
Do we have cooked kalo?
Māmā: ʻAe. A he koena moa koiū nō hoʻi. 
Yep. And we have leftover shoyu chicken too.
Keiki: Maikaʻi nō kēlā. I meaʻono kuki paha naʻu?
That sounds good. May I have a cookie (with my lunch)?
Māmā: Aia i ka pau o kēnā maiʻa i ka ʻai ʻia. 
If you finish that banana.
Keiki: E pau ana nō!
I'll finish it!
Māmā: Ua māʻona anei? I mea hou aku paha?
Are you full? Want something else?
Keiki: ʻAʻole. Ua māʻona nō. Mahalo, e Māmā. 
No. I'm full. Thanks, Mama.
Māmā: ʻEā, ma hea kēnā palapala no ka huakaʻi? E pūlima au. Lawea mai.
Hey, where's that form for the field trip? I need to sign it. Bring it to me. 
Keiki: Eia nō. 
Here it is.
Māmā: Mai poina ka hoʻihoʻi ʻana, o hala auaneʻi ka Puʻulena.
Don't forget to turn it in or you will lose your chance to go [lit. the Puʻulena wind will pass you by].
Māmā: Auē ka pūkalakī o ka lauoho. E kahi ʻia. E palaki niho kekahi, ʻeā. 
Oh goodness your hair is a mess. Brush it. And brush your teeth too, okay.
Keiki: Hiki nō.
Okay.
Māmā: He lā ʻau kēia ma ke kula. Aia anei ka lole ʻauʻau i loko o kāu ʻeke?
This is a swimming day at school. Do you have your swim clothes in your bag?
Keiki: ʻAe. 
Yes
Māmā: Pehea ke kāwele?
What about a towel?
Keiki: Auē. ʻAʻohe. 
Oops. I don't have one.
Māmā: Kiʻina aku. Aia ma ka pahu waihona o ka holoē. 
Grab one. They're in the hall closet.
Māmā: E haʻalele kāua i loko o 15 minuke, o hiki lohi auaneʻi. 
We need to leave in 15 minutes or you'll get there late.
Keiki: Hiki nō, e Māmā. 
Ok, Mom.
Māmā: E waiho aku ʻoe i kēnā iPad! ʻAʻole kēia ʻo ka wā kūpono e pāʻani ai!
Put that iPad down! This isn't the time to play (on it)! 
Keiki: E kala mai. 
Sorry.
Māmā: Aia i loko o kāu ʻeke nā mea a pau e pono ai?
Do you have everything you need in your bag?
Keiki: ʻAe
Yes.
Māmā: Maikaʻi. Inā kāua. 
Good. Let's go.
---
To see more of Pekuna Hong's work, check her out at @kickingbirdphotography and her website.
*If you see errors or think of ways to improve upon these dialogues, please email kauamelemele@gmail.com MAHALO!