Ask Nice
Alice Nāmakelua on talking to her elders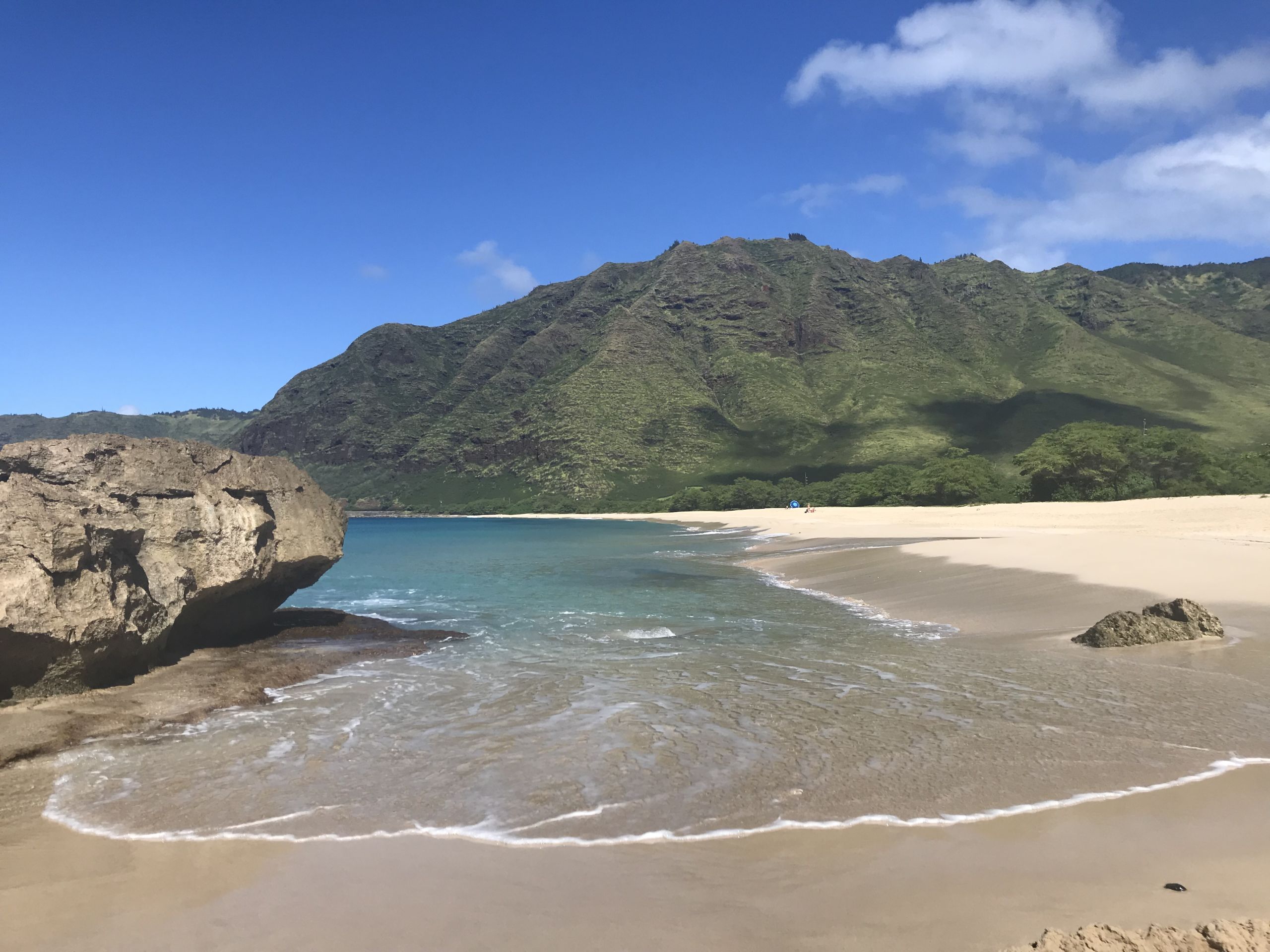 A listen and read along experience
In our Mānaleo Series, we provide short clips of a native speakers recorded on Ka Leo Hawaiʻi talking about an interesting experience or sharing knowledge. Below the clip is the transcript and a translation, so you can follow along as you listen. Play the clip multiple times and read along in either language. Our mahalo goes out to Larry Kimura for his work on Ka Leo Hawaiʻi and in building one of the most important archives we have of native speakers of ʻōlelo Hawaiʻi.
---
Directions
1. Press play on the video below (make sure the volume is up).
2. Scroll down and read along in Hawaiian.
3. Scroll back up and play the video again.
4. Read along in English.
5. Repeat as many times as needed.
Kikokikona - Transcript
Nāmakelua: I waena o ko mākou ʻāuna kamaliʻi, ʻo au hoʻokahi wale nō ka mea i ʻike i ka ʻōlelo, ka ʻai ʻana, nā mea like ʻole a pau a nā kūpuna me nā mākua. Hele akula ʻoe me ka haʻahaʻa, a hele akula ʻoe me ke aheahe mālie, a hōʻoluʻolu akula i ka naʻau me ka noʻonoʻo. Komo akula au i loko o ka lumi, palaha akula wau ma luna o koʻu ʻōpū a kau ihola koʻu ʻauwae i luna o koʻu lima, kau akula koʻu maka, nānā i koʻu kupunawahine. Nīnau maila me ka maikaʻi, ʻHe aha kou makemake? He mea kāu i makemake ai?' Mea akula au, 'Makemake au i kō pūʻolo,' no ka mea he hoʻomākaukau ʻia kāna meaʻai ma laila. Mea maila, 'A hele nō hoʻi e kiʻi, lawe mai a ma ʻaneʻi nei, ʻai maikaʻi nō hoʻi a pau kou makemake, a hana a paʻa maikaʻi, a hoʻihoʻi.'
Unuhina - Translation
Nāmakelua: Among our group of kids, I was the only one who knew the language, way of eating, and all the other aspects of our grandparents and parents. You went humbly and softly, so as to please the heart and the mind [of the person you spoke to]. I went into the room, laid down on my belly, put my chin on my hand, and looked at my grandmother. She asked me nicely, ʻWhat you want? You want something?' I said, 'I want your bundle of food,' because she had food prepared there. She said, 'You go and get it, bring in over here, eat till you good and full, close it back up, and put it back."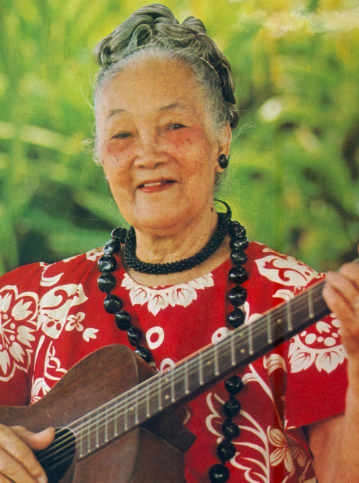 ---
I loko o ka hānai ʻia ʻana ma Hawaiʻi nei, aʻo ʻia kekahi o mākou, i ko mākou wā kamaliʻi, e "noi ʻoluʻolu" i ko mākou makemake. ʻO ka ʻoiaʻiʻo, ʻokoʻa ia mea he "ʻoluʻolu" i kēlā ʻohana kēia ʻohana, a he mea loli nō hoʻi ia i loko o ke au ʻana o ka manawa. He wehewehena nani kēia i ke ʻano o ke noi ʻoluʻolu ʻana i ka wā kamaliʻi o Alice Nāmakelua. A no kona ʻike i ke ʻano o ka launa ʻoluʻolu ʻana me nā kūpuna a me nā mākua, he mau pōmaikaʻi i loaʻa iā ia, a loaʻa ʻole hoʻi i nā keiki ʻē aʻe o kona "ʻāuna kamaliʻi". ʻAuhea lā "ke aheahe mālie" a Alice e ʻōlelo ai, e oʻu mau hoa? He mea kākaʻikahi paha i kēia au e neʻe nei? ʻAʻole paha? E hōʻike manaʻo mai ke kupu aʻe. A e hoʻolohe aku nō i ke kamaʻilio piha o Larry Kimura lāua ʻo Alice Nāmakelua e lohe pepeao ai no ia mea. E kōmi ma ʻaneʻi, a hoʻoholo a i ka minuke 44:00.
Many of us who grew up in Hawaiʻi were taught as kids to "ask nice" when we wanted something. On a practical level, however, the definition of "nice" and how one should ask for something differs in each family and changes with each generation. When listening to Alice Nāmakelua talk about how she would interact with her grandmother as a child and what "asking nice" meant in her time, one gets the sense that there was a lot of gentleness and respect between them. She knew what made interactions with parents and grandparents go smoothly and, consequently, got perks the other kids didn't. She talks about approaching her elders "me ke aheahe mālie." We translated this as above "softly", but that really doesn't get across the picture painted in ʻōlelo Hawaiʻi. The kind of gentleness and sweetness this implies is hard to capture in English and seems harder and harder to come by in our modern, fast-paced world. We highly recommend listening to the full conversation between Alice Nāmakelua and Larry Kimura. Click here to access the recording and advance to 44:00.