Ka Hele ʻAna I Kahakai
Going to the beach
ʻŌlelo ʻOhana Series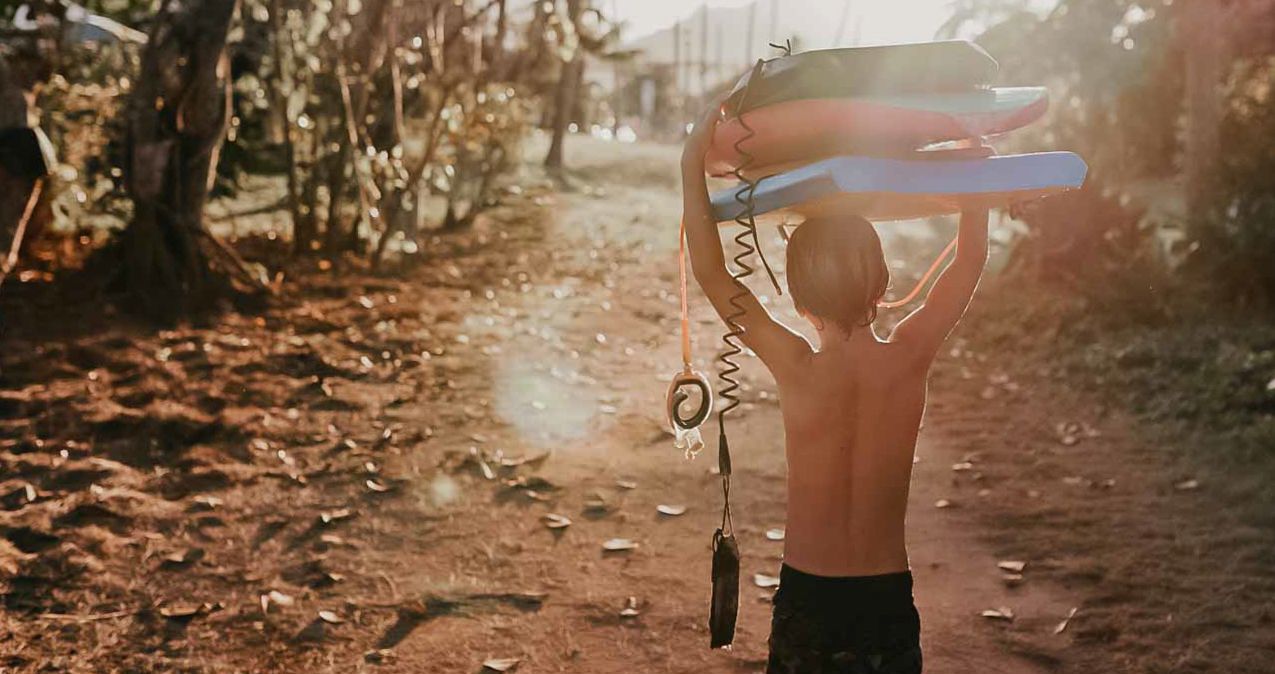 Words by Hina Kneubuhl, photos by Pekuna Hong
Words by Hina Kneubuhl, photos by Pekuna Hong
Aloha mai! The language in the ʻŌlelo ʻOhana series represents natural, everyday ʻōlelo as I have used it in my ʻohana or picked up from others. Some scenarios are real, others are made up, but all include viable, daily language for the family setting. Nothing too fancy, just everyday stuff. Ours is just one of several hale and ʻohana where ʻōlelo Hawaiʻi is alive, so this is just one style. We hope you find it helpful as you develop your own.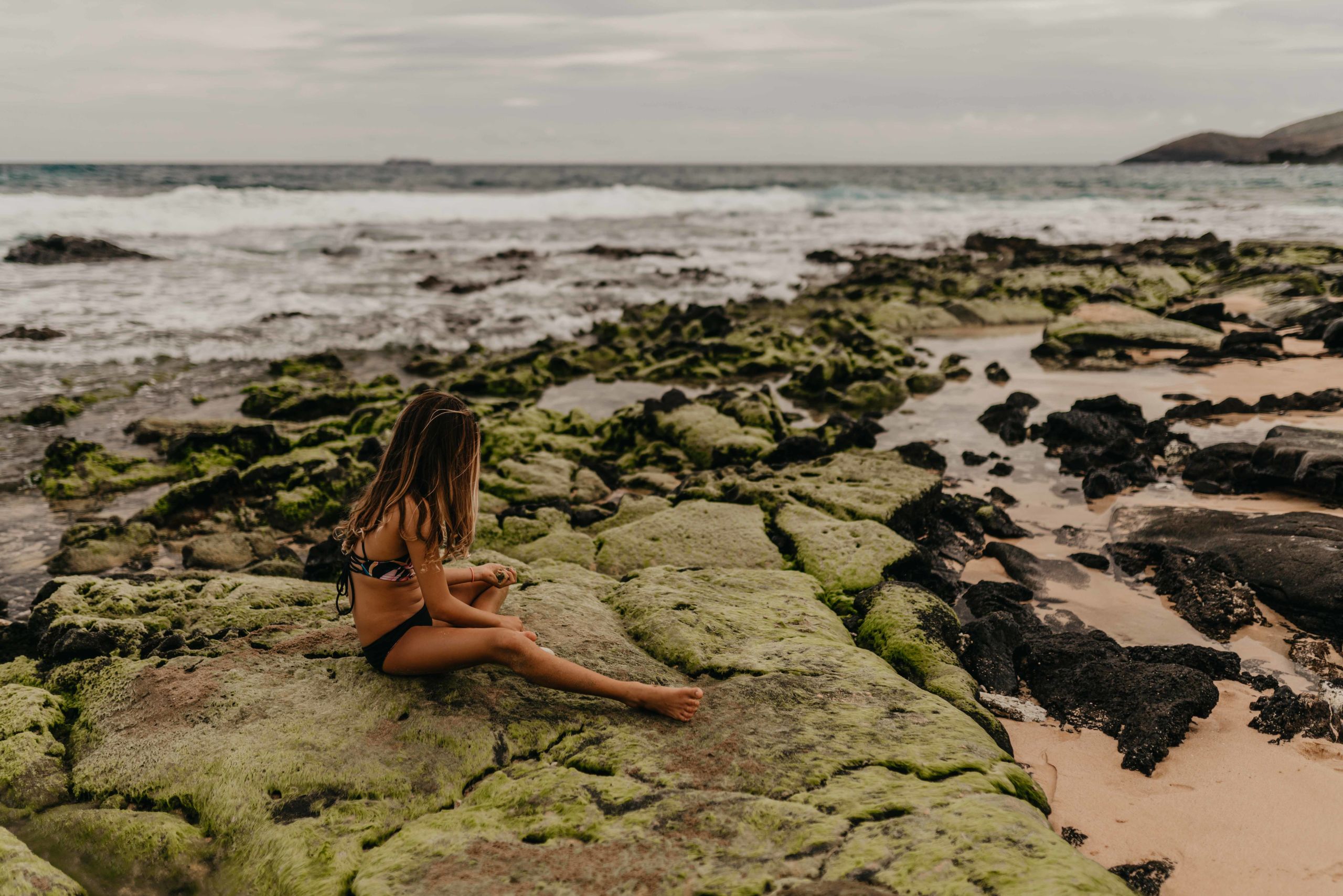 Note: The translations here are not direct or formal. In terms of the language content, it was not "parsed out" for a 101 level class, a 202 level learner, etc. Language at home is not broken up or organized that way. Like the rest of family life, it's wild and unfenced, spontaneous and changing all the time. In conversation, a response often hinges on or leverages off the statement that came before it, so many of these might not seem like "complete" sentences. Don't let that throw you off. It's the beauty of language in its natural state!
E ola ka ʻōlelo o ka hale!
---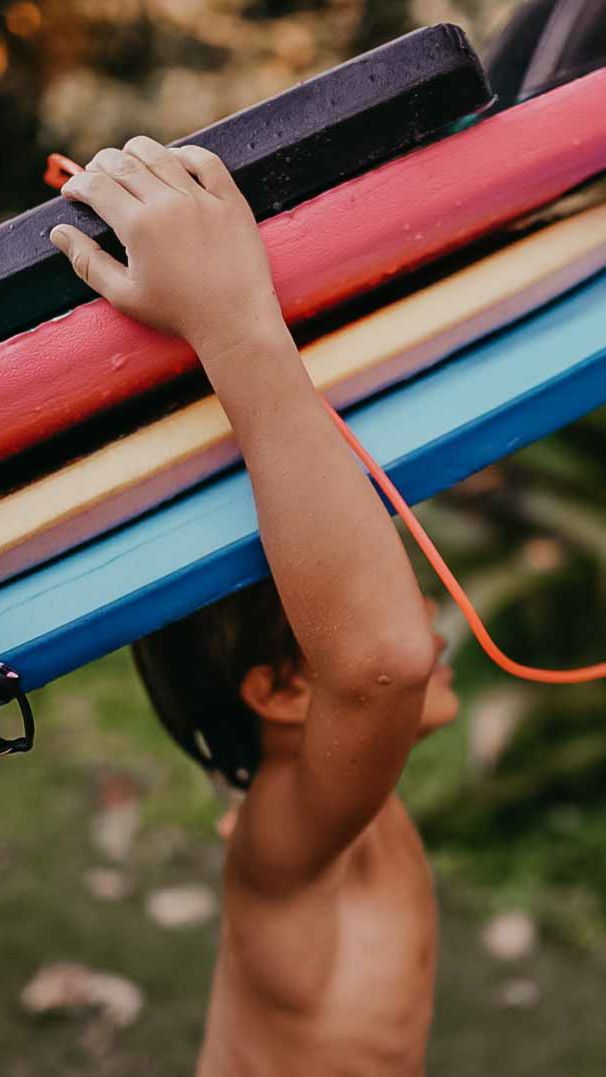 Ka hele ʻana i kahakai - Going to the beach
Kalani: E Pāpā, e hele paha kākou i kahakai i kēia lā?
Dad, can we go to the beach today?
Pāpā: ʻAe paha. Mālie wale nō ka makani. Mōlaʻelaʻe nō hoʻi. Kūpono paha.
Maybe. It's pretty calm. And it's clear. It might be a good day for it.
Kalani: No laila, e hele aku nō?
So we going then?
Pāpā: Aia a pau ka hoʻomaʻemaʻe pā hale.
Once we finish cleaning yard.
Kalani: Hiki nō. ʻO ke kopekope lau wale nō koe?
Ok. Only raking left to do?
Pāpā: ʻAʻole. E kaʻi nāhelehele nō hoʻi ma ka māla ʻai.
Nope. Gotta pull weeds in the kalo patch too.
Kalani: ʻO ia wale nō?
And that's it?
Pāpā: ʻAe paha.
Probably.
Kalani: Ma hea ke kope lau, e Pāpā? I huli aku ka hana i loko o ka hale mea hana, ʻaʻole ia.
Where is the rake, Dad? When I looked in the tool shed it wasn't there.
Pāpā: E nānā aku ma kahi o ka puka pā. E hiō ana paha i ka pā.
Look by the gate. It might be leaning on the fence.
Pāpā: Hō ka mikimiki me ka ʻeleu!
Well, you're sure getting it done.
Kalani: He kolopā uene kēia!
This crowbar does the job!
Pāpā: Āhē!
Is that right?!
Kalani: Pau ihola, e Pāpā. Pehea, he nalu nō?
All done, Dad. So, is there surf?
Pāpā: ʻAʻole paha. Inā nō he nalu, liʻiliʻi wale nō. E lawe aku naʻe i ke kīkoʻo. Maliʻa he wahi leaʻeleʻa ko laila.
I don't think so. If there is, it's only small. But bring your longboard, though. Maybe you'll catch some fun on that.
Kalani: Hiki nō. Pehea, he mau ʻili keu paha kāu? ʻAe akula au i kaʻu mau mea iā Josh.
Sounds good. Hey, do you have any extra tie downs/straps, I lent mines ones to Josh.
Pāpā: ʻAe. E huli ʻoe ma ka hope o koʻu kalaka.
Yep. Look in the back of my truck.
Pāpā: E Kalani, e kiʻi i ko Māmā noho a hoʻoili aku i luna o ke kaʻa. Ua hōʻiliʻili ʻoe i nā pono?
Kalani, grab Mom's [beach] chair and load it in the car. Did you get the other things we need?
Kalani: Kiʻi akula au i ka hāliʻi, ke kāwele, ka ʻaila pale lā, ka pāpale, a me ka pahu kula.
I grabbed the [beach] blanket, towels, sunscreen, hats, and the cooler.
Pāpā: Pehea ka wai?
What about water?
Kalani: E hoʻopihapiha au i nā ʻōmole.
I'll fill the bottles.
Pāpā: Aia kaʻu ʻeke pono luʻu kai ma kahi o ka noho o Māmā. Kiʻina aku ia mea kekahi.
My dive bag is by Mom's chair. Grab that too, please.
Pāpā: Nāʻu ka ʻai. E haʻalele kāua i loko o iwakālua minuke.
I'll grab food. We'll leave in 20 minutes.
Ma kahakai - At the beach
Kalani: Ua pololei kāu, e Pāpā. Liʻiliʻi wale nō ka nalu. Mau nō naʻe koʻu manaʻo e heʻenalu.
You were right, Dad. Only small, the waves. But I still like surf.
Pāpā: Āniania maikaʻi ke kai. Hiu a wela!
It's nice and glassy. Geev um!
Pāpā: Lawe mua ʻia nō naʻe ka hāliʻi me ka pahu kula. Kiʻi ʻia ka papa ma hope o ka halihali ukana.
But take the blanket and the cooler first. Come back for the board after we carry our stuff.
Pāpā: E noho kākou i ka malu o kēlā kumu. E kūkulu i ka noho o Māmā a laila hoʻi aku no ka papa.
Let's cruise in the shade of that tree. Set up Mom's chair and then go back for your board.
Kalani: E waiho au i ka pahu kula ma kahi mamamalu.
I'll leave the cooler in the deep shade.
Pāpā: ʻĀ ʻoia. E leʻaleʻa ʻoe. E mālama, ʻeā.
Perfs. Have fun. Be careful, eh.
---
To see more of Pekuna Hong's work, check her out at @kickingbirdphotography and her website.
*If you see errors or think of ways to improve upon these dialogues, please email kauamelemele@gmail.com
MAHALO!