Ka Hoʻoponopono ʻAna
Settling Sibling Disputes
ʻŌlelo ʻOhana Series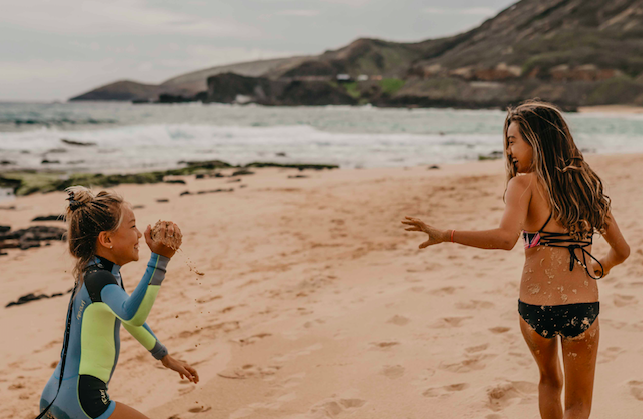 Words by Hina Kneubuhl, photos by Pekuna Hong
Words by Hina Kneubuhl, photos by Pekuna Hong
Aloha mai! The language in the ʻŌlelo ʻOhana series represents natural, everyday ʻōlelo as I have used it in my ʻohana or picked up from others. Some scenarios are real, others are made up, but all include viable, daily language for the family setting. Nothing too fancy, just everyday stuff. Ours is just one of several hale and ʻohana where ʻōlelo Hawaiʻi is alive, so this is just one style. We hope you find it helpful as you develop your own.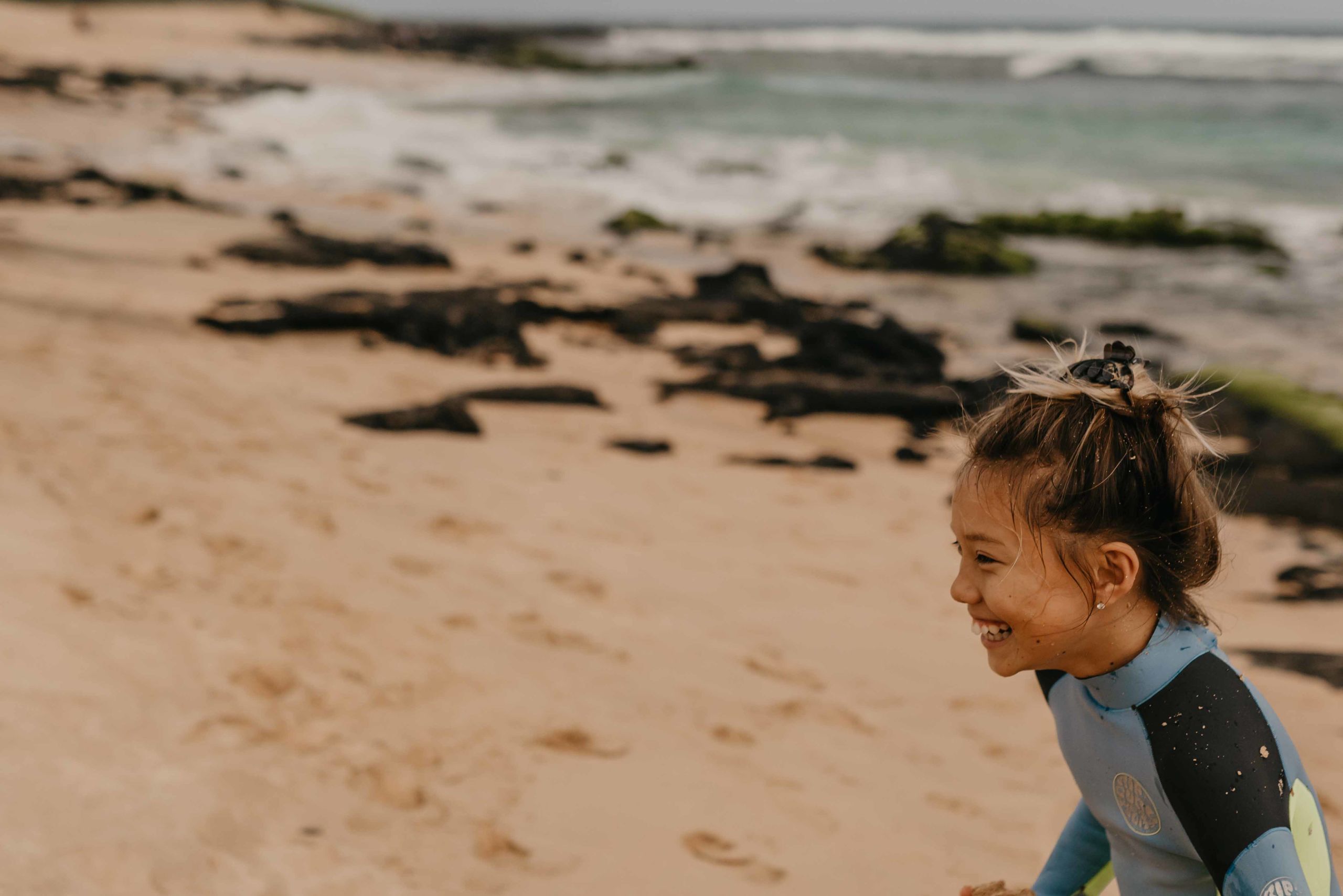 Note: The translations here are not direct or formal. In terms of the language content, it was not "parsed out" for a 101 level class, a 202 level learner, etc. Language at home is not broken up or organized that way. Like the rest of family life, it's wild and unfenced, spontaneous and changing all the time. In conversation, a response often hinges on or leverages off the statement that came before it, so many of these might not seem like "complete" sentences. Don't let that throw you off. It's the beauty of language in its natural state!
E ola ka ʻōlelo o ka hale!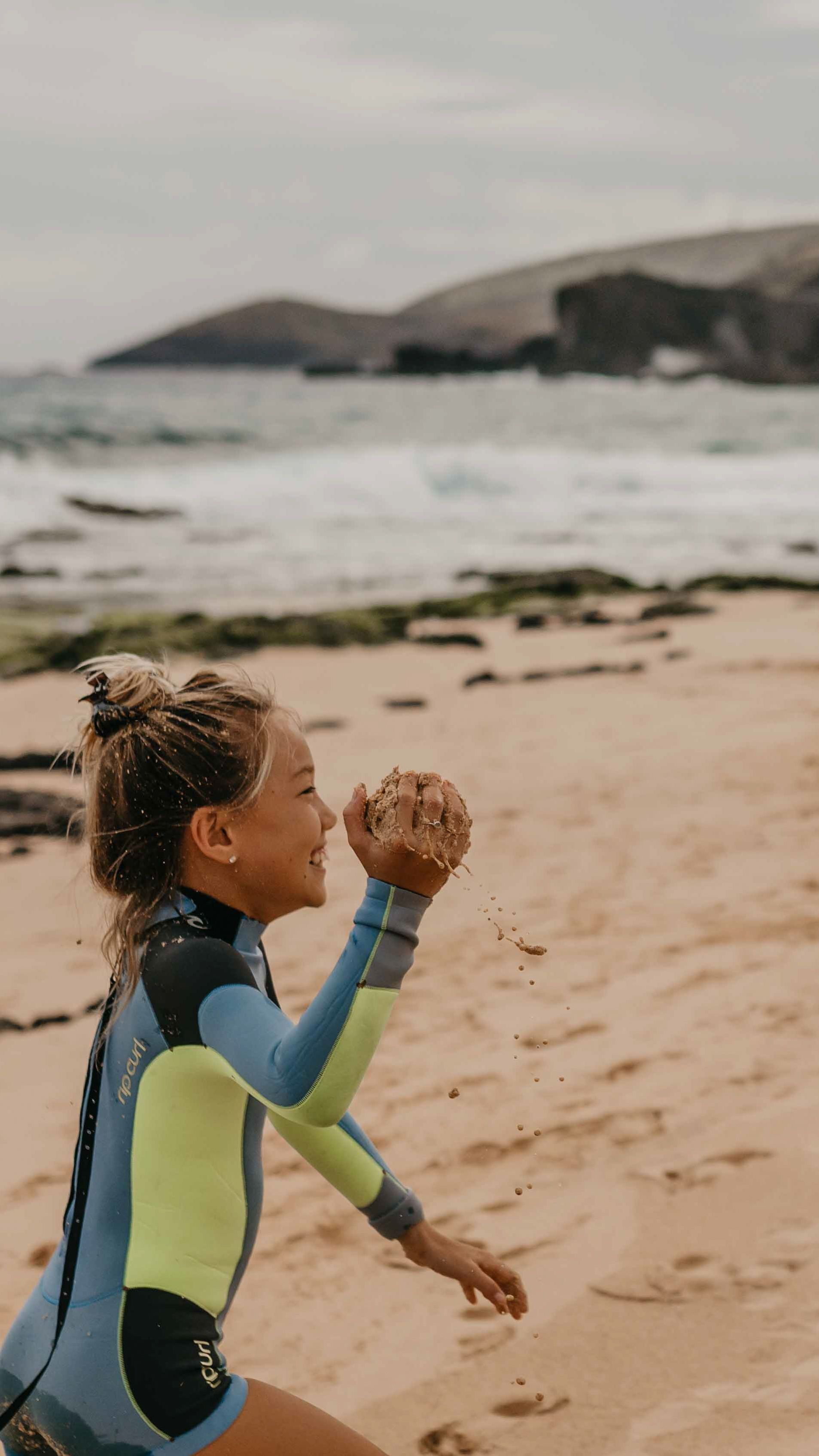 Ka hoʻoponopono ʻana - Settling sibling disputes
Author's note: With my two girls, 6 and 8, the younger one always seems to think that the older one gets to do everything first. Even if it isn't necessarily the truth, maybe being second born feels that way. I try to be compassionate to that while also not tolerating any actual envy or jealousy between them. Na ka pupuka ka lili, is an ʻōlelo noʻeau that comes in handy when any kind of lili arises.
Moana: E Tūtū, e hoʻohana paha au i ka iPad?
Tūtū, may I please use the iPad?
Tūtū: Ua hoʻolālā kāua e hoʻomākaukau pū i ka ʻāina ahiahi. ʻAneʻane kani ka hola. 
We made plans to cook together. It's almost time.
Moana: I wahi wā pōkole wale nō paha?
Maybe just a short time?
Tūtū: ʻUmikūmālima paha minuke a laila kuke pū kāua.
Maybe 15 minutes and then we will cook together.
Moana: Mahalo, e Tūtū
Mahalo, Tūtū.
[Moana Takes the iPad to living room and sits down. Her younger sister Maile comes in.] 
Maile: Tsā! Iā ʻoe ka iPad?!
Ugh! You got the iPad?!
Moana: ʻAe maila ʻo Tūtū. 
Tūtū let me.
Maile: Kāhūhū! Hāʻawi mau ʻo ia iā ʻoe! Makemake au e pāʻani mua!
Urrrgh! She always gives it to you. I wanna play first!
Moana: ʻAʻole! ʻO koʻu manawa kēia. Kali mālie ʻoe. 
No! It's my turn. Wait patiently.
Maile: ʻAʻole nāu kēnā mea! E Tūtū! 
That isn't yours! Tūtū!
Moana:  He aha lā kou ʻano? ʻAʻohe oʻu hoʻopilikia ʻana iā ʻoe a eia ʻoe ke hoʻohalahala mai nei!
What's up with you? I didn't do anything to you and here you are criticizing me!
Tūtū: E lāua nei, he aha kā ʻolua o ka hoʻopaʻapaʻa ʻana?
Hey you two. What are you arguing about?
Maile: Hāʻawi mau ʻoe i ka iPad iā Moana!
You always give the iPad to Moana!
Tūtū: ʻO ʻoe kekahi e pāʻani, e kuʻu pua.
You play with it too, my dear.
Maile: ʻAe, akā hāʻawi mua ʻoe iā Moana i nā manawa a pau!
Yes, but you always give it to Moana first!
Tūtū: ʻAʻole paha pēlā. He aha ka pilikia maoli?
It's not that way. What's the real problem?
Maile: Hana mua ʻo Moana i nā mea a pau! [Starts crying]
Moana does everything first!
Tūtū: Auē, e ke aloha! E noʻonoʻo hou paha kāua. I nehinei, ua hāʻawi mua au i ka ʻaikalima iā ʻoe, ʻeā? A i ka Pōʻalima nei, ua hele mua ʻoe i ke kahua hoʻolele leo me aʻu. Koe koʻu lawe ʻana i kou kuaʻana. ʻAʻole anei pēlā?
Oh, my love! [Hugging her] Let's think about this again. Yesterday I served you ice cream first, right? And this past Friday, you came with me to the radio station first. I haven't taken your older sister yet. Isn't that right?
Maile: Pēlā nō.
That's right.
Tūtū: E kuʻu pua hiwahiwa, ola loko i ke aloha, ʻaʻole i ka huhū. A na ka pupuka ka lili. E mahalo i ka hauʻoli o kou kuaʻana.
Tūtū: Oh my precious flower, aloha gives life within, not anger. And jealousy belongs to the ugly. You should be glad for your sister's happiness.
Maile: ʻAe, e Tūtū.
Yes, Tūtū.
Tūtū: ʻAʻole au ʻae aku iā ia e ʻānunu a ʻauʻa i ka iPad. E loaʻa nō kou manawa. 
I'm not going to let her hog the iPad or keep it from you. You'll get your turn.
Maile: E kala mai, e Tūtū.
I'm sorry, Tūtū.
Tūtū: E mihi aku paha ʻoe i kou kuaʻana.
Maybe you should apologize to your sister.
Maile: E kala mai, e Moana. 
I'm sorry, Moana.
Moana: ʻAʻole pilikia, e Maile. Eia. Ua pau kaʻu hana.
It's ok, Maile. Here. I'm done.
Maile: Mahalo e Moana.
Mahalo, Moana.
Tūtū: Mahalo iā ʻolua.
Mahalo to you two.
---
To see more of Pekuna Hong's work, check her out at @kickingbirdphotography and her website.
*If you see errors or think of ways to improve upon these dialogues, please email kauamelemele@gmail.com
MAHALO!