Mākua ʻŌlelo Hawaiʻi
Interviews with parents
raising children in Hawaiian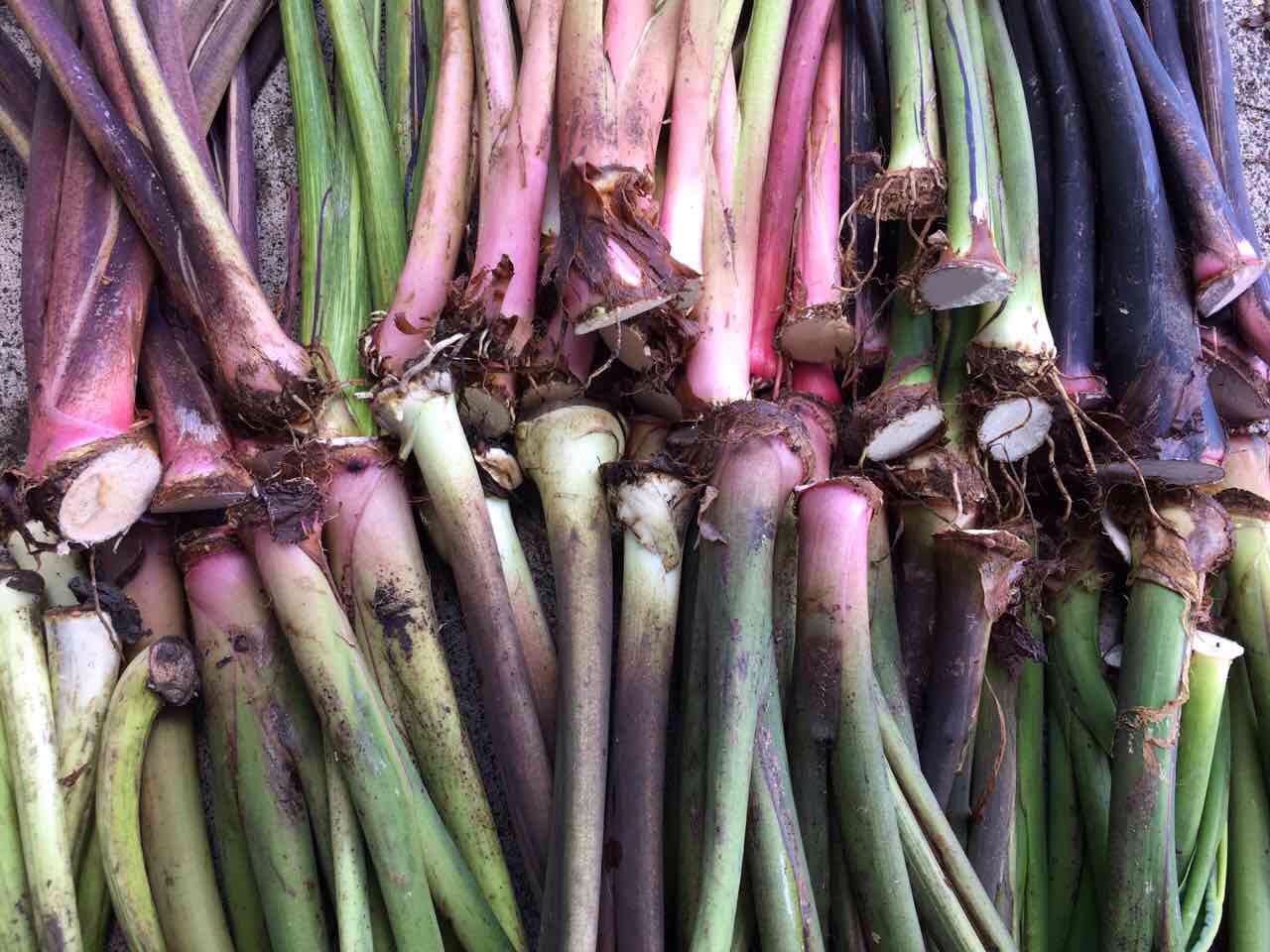 Thinking about making ʻōlelo Hawaiʻi the language of your family? Already on that path and need some inspiration or kōkua? Wanting to learn more about Hawaiian language in general? You've come to the right place. This series features excerpts from interviews with parents who have chosen to raise their children in ʻōlelo Hawaiʻi. For some of them, it is the only language of communication while others have bilingual homes.
All of the interviewees have been involved in the Hawaiian language movement for years, which has shaped how language has become a part of their family. Their experiences and insights are of huge value, showing us just how diverse and wonderful our language community is.
This collection of recordings includes many different subjects and documents many experiences. A person's experiences in language invariably inform the parent they become and the family life they develop. We hope you enjoy this diverse set of voices and stories.
These interviews were done in both ʻōlelo Hawaiʻi and English. They are different conversations, but overlap at times. A featured clip from each interview is given below with each image. Some longer clips are provided and others will be added in the coming months. E nanea nō i ka hoʻolohe ʻana!
*Note: If you are accessing this on a mobile device and want to stay on this page, make sure to hit "listen in browser" on the SoundCloud windows or you will be taken to the SoundCloud website.
---
Pili & Kona Keala-Quinabo
Hailing from Manaʻe, Molokaʻi and Kanaio, Maui respectively, Pili and Kona met at UH Mānoa. After teaching together at Ke Kula Kaiapuni ʻo Ānuenue for 6 years, Pili and Kona moved to the Kamehameha Schools Kapālama campus to continue their teaching. ʻŌlelo Hawaiʻi is the only language they speak to their two daughters, Kapiʻoikalanikuakaʻa (4) and Keēweʻula (2). They worked very hard to create a honua Hawaiʻi for thier children before they came. English is an inevitable part of life in Hawaiʻi, so while their kaikamāhine are in these early stages of language development, they strive to maintain an environment with as much ʻōlelo Hawaiʻi as possible.
No ke ʻano o ka hānai ʻana i nā keiki ma ka ʻōlelo Hawaiʻi wale nō.
On meeting each other, teaching together in Kula Kaiapuni, preparing for their own keiki, and watching them grow up in this language.
---
Kamuela Yim
Kamuela is a kupa of Waipiʻo, Oʻahu. He calls himself a farmer first, but has been involved ʻōlelo Hawaiʻi for nearly twenty years. He has worked in many capacities, both in and outside the classroom, and is currently helping to run the Office of Hawaiian Education. E nanea nō i ka ʻōlelo nahenahe a nei waha mīkololohua wale.
No ka ʻōlelo ma ka ʻohana.
No kona pilina me ʻAnakala Eddie Kaʻanana.
---
Kainani Kahaunaele
Originally from Anahola Kauaʻi, Kainani Kahaunaele has made a home for herself and her family in Wainaku, Hilo, Hawaiʻi. Mele Hawaiʻi (Hawaiian music) is Kainani's first passion, and it goes hand in hand with ʻōlelo Hawaiʻi, which is the only language Kainani speaks to her children. She is passing on her extensive knowledge of mele Hawaiʻi to her keiki and we talked at length about what that looks like in their home and the growth she has seen in their ability to learn and remember both music and language. Even after 28 years of learning Hawaiian, Kainani still pushes herself to learn more and strengthen her own ʻōlelo.
Kainani talks about passing on her knowledge of mele Hawaiʻi to her keiki, what that looks like in their home and the growth she has seen in their ability to pick up both music and language.
---
Hiapo Perreira
Had Hiapo's aunty not introduced him to Kaleipua Pahulehua, he might be a very different speaker and teacher of ʻōlelo Hawaiʻi than he is today. Deeply passionate and highly articulate, this associate professor of Hawaiian language and literature at UH Hilo pours his aloha into his students the way Kaleipua and several other kūpuna Niʻihau poured their aloha into him. Just as they shared freely with him, he gives all he can to students because there really is so much to learn.
Hiapo is originally from Oʻahu, but Hilo is his ʻāina hoʻokama (the land that has adopted him). He has been involved in ʻōlelo Hawaiʻi for nearly 24 years. Our conversation on language was extensive and this is the first of several recordings that will be available here. This one is in English and we offer it first because it is packed with compelling ideas on language, learning, and cultural perspective.
Hiapo Perreira shares his mahalo for the kūpuna who taught him and the reasons he transmits all he can to his students.
---
Pūlama Collier
Pūlama was born on Oʻahu, but her roots go back to nā pali koʻolau o Maui. ʻŌlelo Hawaiʻi started out as a personal pursuit, but grew to become her life's work. She generously shared her story with us about how she came to ʻōlelo Hawaiʻi, teaching in Kula Kaiapuni, and raising her children in Hawaiian.
Like many of us, Pūlama is the sole parent in her ʻohana to take on the kuleana of ʻōlelo Hawaiʻi, but she doesn't see that as a problem. The amount of Hawaiian she spoke in the home increased with the birth of each of her three children, a journey filled with many valuable haʻawina.
27 years into ʻōlelo Hawaiʻi, Pūlama has nurtured hundreds of Maui's kaiapuni students and continues to develop her philosophy and practice of Hawaiian education.
Pūlama shares her journey of 27 years in Kula Kaiapuni and 3 keiki ʻōlelo Hawaiʻi.
---
Kīʻope Raymond
We are honored to bring this week to a close with our final speaker, he makua ʻōlelo Hawaiʻi, ʻo Kīʻope Raymond. Born in Lahaina, Maui, Kīʻope has been involved in ʻōlelo Hawaiʻi for over 40 years. He has been a teacher of ʻōlelo Hawaiʻi and ʻike Hawaiʻi for many years at what is now UH Maui College. He also helped to open the Pūnana Leo O Maui in 1987. 
Over his career and lifetime, Kīʻope has seen incredible growth in ʻōlelo Hawaiʻi. His first child was born two years before they opened the Pūnana Leo O Maui and in those days there were very few people on Maui to speak Hawaiian with and no examples of how to raise a family in Hawaiian. There were, however, several native-speaking kūpuna still alive, who Kīʻope recalls with much aloha.
In our conversation, Kīʻope reflects on just how far the Hawaiian language movement has come. He expresses his mahalo for the young parents who continue to push the leading edge and commit to speaking only Hawaiian to their young children. We mahalo Kīʻope and all the makua of his generation who opened the path so that holomua could happen.