Ka Hele ʻAna I
Ka Hale Kūʻai
Going to The Store
ʻŌlelo ʻOhana Series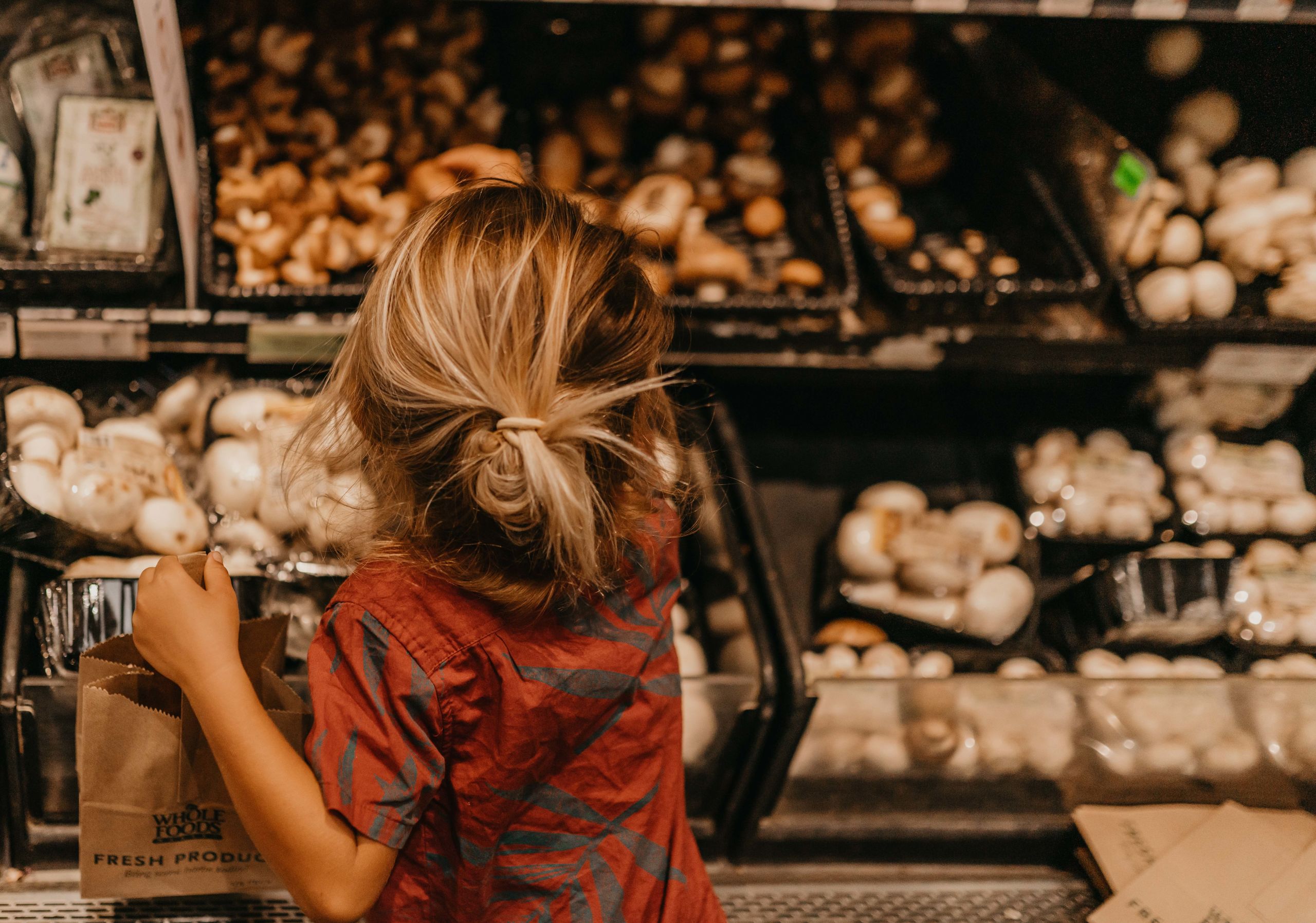 Words by Hina Kneubuhl, photos by Pekuna Hong
Words by Hina Kneubuhl, photos by Pekuna Hong
Aloha mai! The language in the ʻŌlelo ʻOhana series represents natural, everyday ʻōlelo as I have used it in my ʻohana or picked up from others. Some scenarios are real, others are made up, but all include viable, daily language for the family setting. Nothing too fancy, just everyday stuff. Ours is just one of several hale and ʻohana where ʻōlelo Hawaiʻi is alive, so this is just one style. We hope you find it helpful as you develop your own.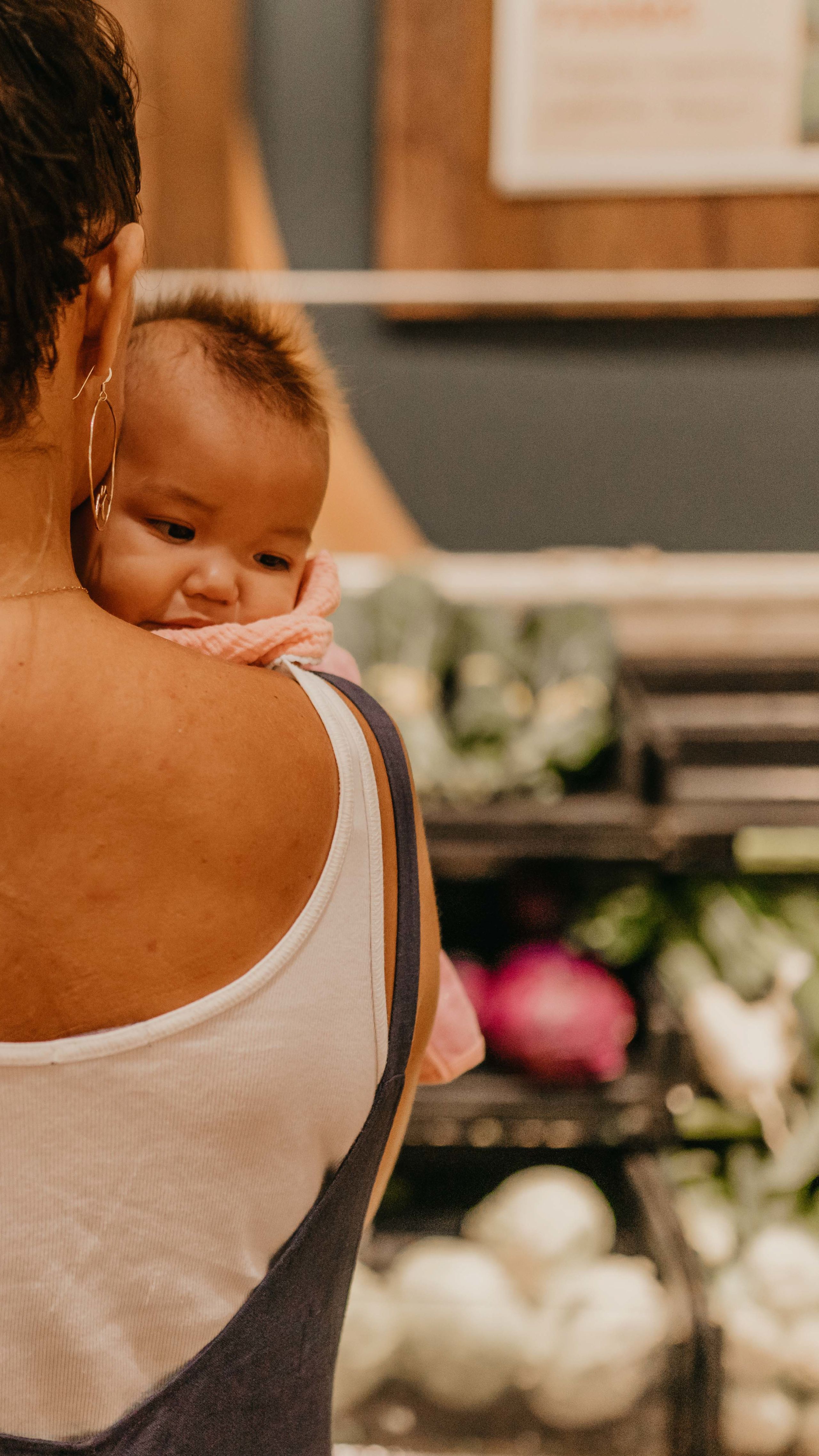 Note: The translations here are not direct or formal. In terms of the language content, it was not "parsed out" for a 101 level class, a 202 level learner, etc. Language at home is not broken up or organized that way. Like the rest of family life, it's wild and unfenced, spontaneous and changing all the time. In conversation, a response often hinges on or leverages off the statement that came before it, so many of these might not seem like "complete" sentences. Don't let that throw you off. It's the beauty of language in its natural state!
E ola ka ʻōlelo o ka hale!
---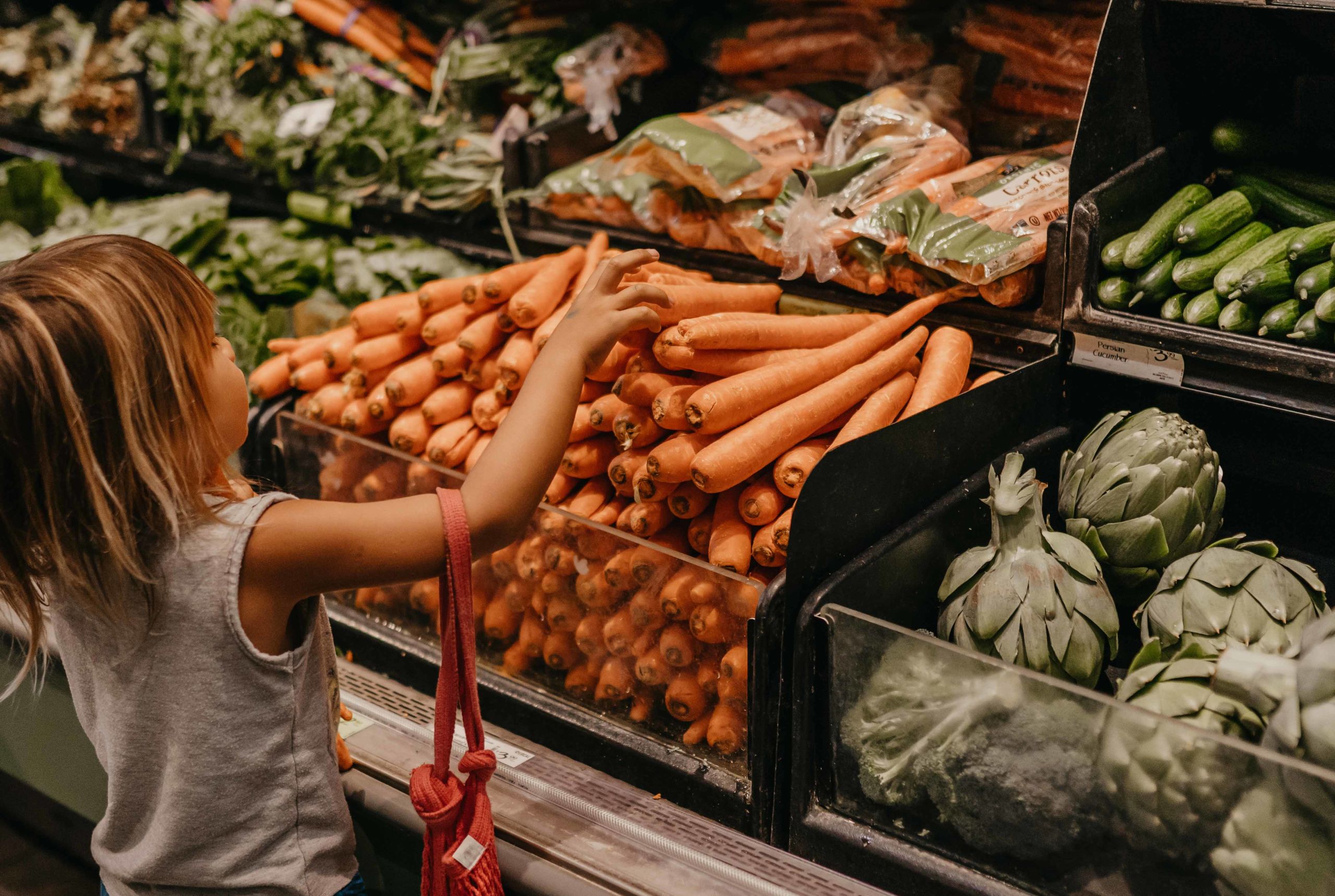 Ka Hele ʻAna I Ka Hale kūʻai - Going to The Store
SCENARIO: A mom and her three kids go to the grocery store.
Keiki:
Kahiwa (Boy, 8 years old)
Kalei (Girl, 6 years old)
Kawehi (Boy, 2 years)
Māmā: E aʻu mau kupuʻeu, he hana kā kākou e hoʻokō aku ai.
My little rascals, we have a job to do.
Kahiwa: He aha ia e Māmā?
What is it, Mama?
Māmā: He kūʻai meaʻai. E kipa mai ana ka ʻohana Kahumoku i ka hale i kēia pō. E hoʻomākaukau kākou.
We have to buy food. The Kahumoku family is coming over tonight. We need to get ready.
Kalei: Ke pāʻani Jenga nei mākou, e Māmā!
But we're playing Jenga, Mama!
Māmā: ʻUmi minuke hou aku a laila haʻalele kākou.
Ten more minutes and we're going.
Ma luna o ke kaʻa - In the car
Māmā: E kau kākou i luna o ke kaʻa.
Let's get in the car.
Kalei: ʻĀ! Mai hehi i kuʻu wāwae!
Ahhh! Don't step on my foot!
Kahiwa: E neʻe aku! Ua kaʻawale kekahi ʻaoʻao!
Move in! There's space on that side!
Māmā: Uoki kēnā nuku ʻana, e Kahiwa! E Kalei, mai hana pēlā. E neʻe aku ʻoe, i kaʻawale kekahi noho no Kahiwa.
Cut out that scolding tone, Kahiwa. Kalei, don't be like that. Move in, so there's a seat for Kahiwa.
Māmā: E hoʻopaʻa i ka ʻili kalapu. E Kalei, e hoʻopaʻa ʻoe i ko Kawehi.
Put on your seat belts. Kalei, fasten Kawehi's one, please.
Ma ka hale kūʻai - At the store
Māmā: E kuilima ʻoe me Kawehi, e Kahiwa. E pili mai, e Kalei. Nui nā kaʻa o kēia wahi. E ʻaʻe pū kākou.
Kahiwa, hold hands with Kawehi. Come close to me, Kalei. Plenty cars over here. Let's cross [the parking lot] together.
Māmā: E Kahiwa, e kiʻi ʻoe i kaʻa halihali no kākou.
Kahiwa, grab us a shopping cart.
Kahiwa: Naʻu e hoʻoholo?
Can I push it?
Māmā: ʻAe, maikaʻi wale nō.
Sure, that's fine.
Māmā: E kōkua mai ʻoukou ma ka ʻimi ʻana i nā meaʻai like ʻole.
You guys help me find all the things we need.
Māmā: E hele kākou i kahi o ka lauʻai.
Let's go to the veggie section.
Māmā: E Kahiwa, e kiʻi i hoʻokahi kāpiki won bok a me hoʻokahi pūʻā ʻakaʻakai lau.
Kahiwa, you get a head of won bok cabbage and a bunch of green onions.
Kahiwa: Hiki nō.
Ok.
Māmā: E Kalei, e kiʻi ʻoe i ka ʻawapuhi a me ʻelua ʻakaʻakai ʻulaʻula. E kuilima me Kawehi nei. E hele pū ʻolua.
Kalei, you get some ginger and two red onions. Hold hands with Kawehi. You two go together.
Kalei: Me kēia ka nui, e Māmā?
This much, Mama?
Māmā: ʻAe, me kēnā nō.
Yep, that much.
Kalei: Eia. Nāu ka ʻawapuhi e hāpai, e Kawehi.
Here. You carry the ginger Kawehi.
Kahiwa: Pehea ke kāloke, e Māmā.
What about carrots, Mama?
Māmā: ʻĀ ʻoia, i ʻehā kāloke kekahi. Mahalo ka hoʻomaopopo ʻana mai!
Yes, we also need four carrots. Thanks for reminding me!
Kalei: E Māmā! Ua hehi ʻo Kahiwa i koʻu kalipa!
Mom! Kahiwa stepped on my slipper.
Kahiwa: Ua hehi hewa wale nō koʻu wāwae! Hō kou nēnē ʻana, e ka pēpē!
I just stepped on it by accident! Man, you're such a whiner, you baby!
Māmā: E Kahiwa! ʻAuhea ka pono o ka ʻōlelo ʻana pēlā? Kohu ʻole. E makaʻala wale nō. E Mālie ʻoe, e Kalei. Mea ʻole ia.
Kahiwa! What good can come from talking like that? It's not cool. Just watch what you're doing. Kalei, calm down. It's nothing.
Kalei: E Māmā, e kūʻai paha kākou i ka ipu haole? ʻOno au i ka ipu haole.
Mama, can we buy watermelon? I'm craving watermelon.
Māmā: E nānā kākou i ka maikaʻi o nā ipu haole.
Let's check the watermelons.
Kahiwa: Maikaʻi paha kēia mea?
Is this one good?
Māmā: Ua lawa kona maikaʻi. E kūʻai nō kākou.
That one looks good enough. Let's get it.
[Kawehi, the two year-old, wanders to the other side of the fruit island, trips over his slippers, falls down, and starts crying. He picks himself up and runs back to his mom.]
Māmā: Auē! He waimaka aha kēia, e ke aloha?
Oh my gosh! Why are you crying, my love?
Kawehi: ʻEha!
Sore! [Points to knee]
Māmā: Ua hili hewa kou wāwae? Palaha akula ʻoe? Aloha nō! Mai, mai.
Did your feet get tangled up? You fell over? Oh no. Come, come. [Scoops him up for a big hug.]
Māmā: Pehea? Pau ihola ka ʻeha?
How is it? Has it stopped hurting?
Kawehi: ʻAe.
Yes
Māmā: E hele kākou i ke ala ʻeono. I laila ka ʻaila kekamī, ke ʻole au e kuhihewa.
Let's go to aisle six. The sesame oil is there, if I'm not mistaken.
Kahiwa: E Māmā, he aha ka meaʻono o kēia pō?
Hey Mama, what are we having for dessert tonight?
Māmā: Auē. He aha lā? I brownie paha na kākou?
Geez. What ARE we having? Brownies, maybe?
Kahiwa: ʻAe! Me ka haukalima wanila kekahi!!!
Yes! With vanilla icecream!!!
Māmā: Hiki nō. Aia naʻe a pau ke kuʻi ʻai ʻana a laila kākou e noʻonoʻo ai i ka puhi brownie, ʻeā.
Ok, but only when the poi pounding is finished are we gonna think about baking brownies, you hear?
Kahiwa: ʻAʻole pilikia. Māmā wale nō ke kuʻi ʻana o māua ʻo Pāpā i ka ʻai. Ke pau, naʻu e puhi i ka brownie.
No worries. Dad and I are quick at pounding poi. Afterwards, I'll bake the brownies.
Māmā: ʻO ia hoʻi? Aia i ka nānā aku.
Oh really? We'll see about that.
Māmā: Inā pēlā, kiʻina aku ka haukalima.
If that's what we are having, you go grab the vanilla ice cream.
Kahiwa: Hiki nō!
Shoots!
Māmā: He kōpaʻa anei ko ka hale?
Do we have sugar?
Kahiwa: ʻAʻole paha. Ua hoʻohana kākou no ka puhi ʻana i ka meaʻono kuki.
Probably not. We used it to bake cookies.
Māmā: A pau ihola?
And it's all gone?
Kahiwa: Pēlā koʻu manaʻo
I think so.
Māmā: E kiʻi aku ʻoe i pahu kōpaʻa palaunu, e kuʻu maka. A laila hui kākou ma kahi e uku ai.
Please go grab a box of brown sugar, my honey. Then we'll meet at the checkout.
Māmā: Maopopo iā ʻoe kahi o ia mea?
Do you know where it is? [The sugar]
Kahiwa: Ma ke ala lā, ʻeā?
In that aisle over there, right? [Points to an aisle]
Māmā: Pololei, e ka ʻeleu.
You got it, smartie.
Māmā: E Kalei, e hāʻawi aku i nā ʻeke a kākou i ke kāne lā.
Kalei, give our [grocery] bags to that man.
Māmā: E Kahiwa, e unuhi aʻe ʻoe i kaʻu kāleka.
Kahiwa, take out my credit card. [Hands him the wallet and scoops up the two year-old who is about to run away.]
Māmā: ʻAe, e hoʻokomo aku i loko o ka mīkini.
Yep, put it in the machine. [Mom finishes the checkout process]
Māmā: ʻO ia ihola! E hoʻi kākou!
That's it! Let's go home!
Māmā: Nui nā mea e hoʻomākaukau ai ma mua o ka hiki ʻana mai o nā hoa.
There's lots to do before our friends arrive.
---
To see more of Pekuna Hong's work, check her out at @kickingbirdphotography and her website.
*If you see errors or think of ways to improve upon these dialogues, please email kauamelemele@gmail.com MAHALO!