The First Fish
Uncle Eddie Kaanana talks about
fishing in Holomalino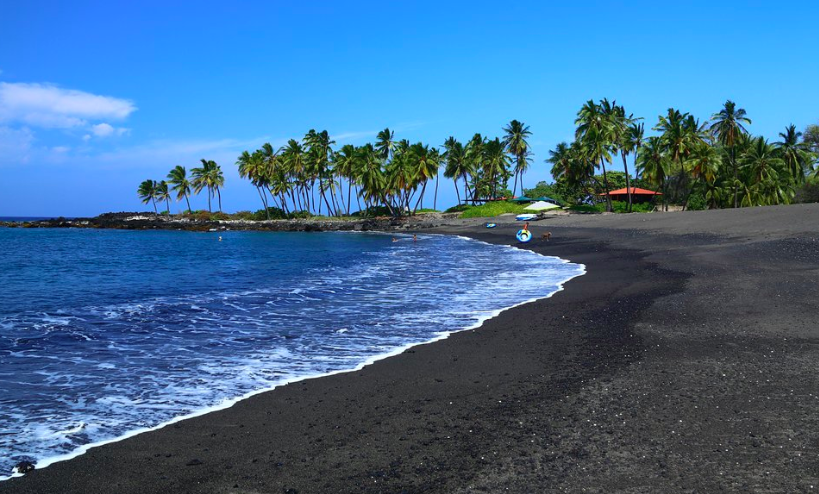 A listen and read along experience
In our Mānaleo Series, we provide short clips of a native speakers recorded on Ka Leo Hawaiʻi talking about an interesting experience or sharing knowledge. Below the clip is the transcript and a translation, so you can follow along as you listen. Play the clip multiple times and read along in either language. Our mahalo goes out to Larry Kimura for his work on Ka Leo Hawaiʻi and in building one of the most important archives we have of native speakers of ʻōlelo Hawaiʻi.
---
Directions
1. Press play on the video below (make sure the volume is up).
2. Scroll down and read along in Hawaiian.
3. Scroll back up and play the video again.
4. Read along in English.5. Repeat as many times as needed.
Kikokikona - Transcript
Eddie Kaanana: Maopopo nō wau i kēlā manawa, hele ana i ka mea, i ke kūʻula. Hele au me kuʻu ʻankala, ʻo ia nō kūkulu kuahu iʻa. Lawe wale ʻo ia i ka iʻa, pūlehu i ka iʻa. Naʻu e mea, e hoʻā i ka mea, ka nānahu. Hōʻoma mākou i ka nānahu, a hele ʻo ia i ke kūʻula, a nāna nō e walaʻau aku i ke kūʻula, a hānai aku nō hoʻi i kēia iʻa, ʻelua iʻa. Maopopo nō au i kēlā manawa i ka ʻōpelu a pēlā aku nō me ka akule. Mopopo nō au, kēlā manawa, komo mau ana ka akule i mea, kēia wahi o Holomalino, a ke hoʻopuni mākou i kēlā akule, a ka iʻa mua e loaʻa ai, a lawe aku i ka mea, i ke kūʻula.
Unuhina - Translation
Eddie Kaanana: I remember at that time going to the kūʻula. I went with my uncle who built the fishing shrine. He would take the fish and broil it. I would light the coals. We would cook the fish over the coals and then he would go to the kūʻula, speak to it, and offer the fish - two fish. I remember at that time the akule would always come into that place…Holomalino, and when we would surround the fish [with a net], the first one we got we would take to the kūʻula.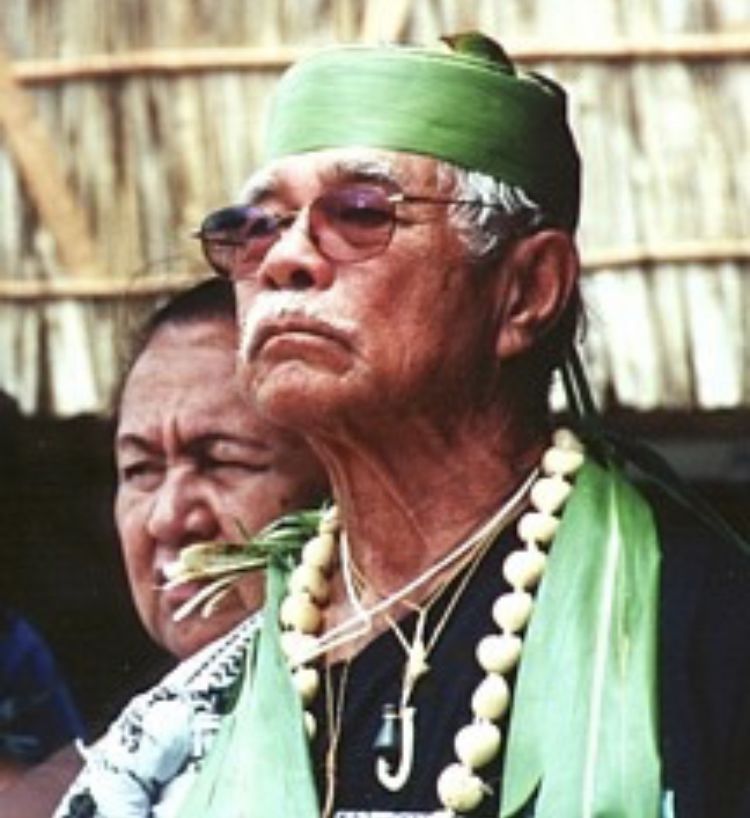 He leo aloha kēia no ʻAnakala Eddie Kaanana. ʻO ka ʻaha miʻi a ka manamana mikiʻoi ke hauhoa iho a paʻa i ke aloha no nei kupa o Miloliʻi i milia i ka pā kolonahe a ka ʻeka. He lae ʻula ʻo ʻAnakala Eddie Kaanana ma ka lawaiʻa (a me ka mahiʻai, a me ia mea aku ia mea aku), a ma ka noho pū ʻana me nā mākua a me nā kūpuna i ili mai ai ka ʻike ma luna ona. Onaona wale nō kona aloha i ka hoʻoili aku i ia ʻike i nā keiki i pili iā ia. Aia nō lakou ke koe mai nei, a ma laila nō hoʻi e ō mau nei kona inoa, e ola mau nei hoʻi kona ʻike a me kona lokomaikaʻi. 
Eddie Kaanana is a native of Miloliʻi, Hawaiʻi and an expert fisherman among other things. He was one of the kūpuna of his generation who generously shared his knowledge with many young people who now carry it in them. It is fascinating to hear him share about his uncle who built and tended the fishing shrine in their area, and how he would offer the first fish of a catch to the kūʻula, or fishing shrine, which was the traditional practice in many places. Feeding the gods first and then the people assured a continuing and abundant supply of fish.
To access the full recording of this conversation between Eddie Kaanana and Larry Kimura, click HERE.